The GI Cryo technology is based on a combination of the favorable utility profiles found in both liquid and gas-based system ablation technologies.
JT based gas systems are much quicker but cannot generate the proper cooling profile for certain indications, such as endoscopic treatment of the pancreas. Nitrogen systems can produce a very cold freeze but are slow and require the use of larger probes.
The GI Cryo system, called Gastro CS, produces an entirely new mixed phased cryogen called PSN, or pressurized sub cooled nitrogen.
PSN is a liquid/gas combo that can rapidly produce ultra-cold cryogen over long distances in micro-tubing through the working channel of an endoscope allowing for usage in entirely new indications such as EUS and ERCP.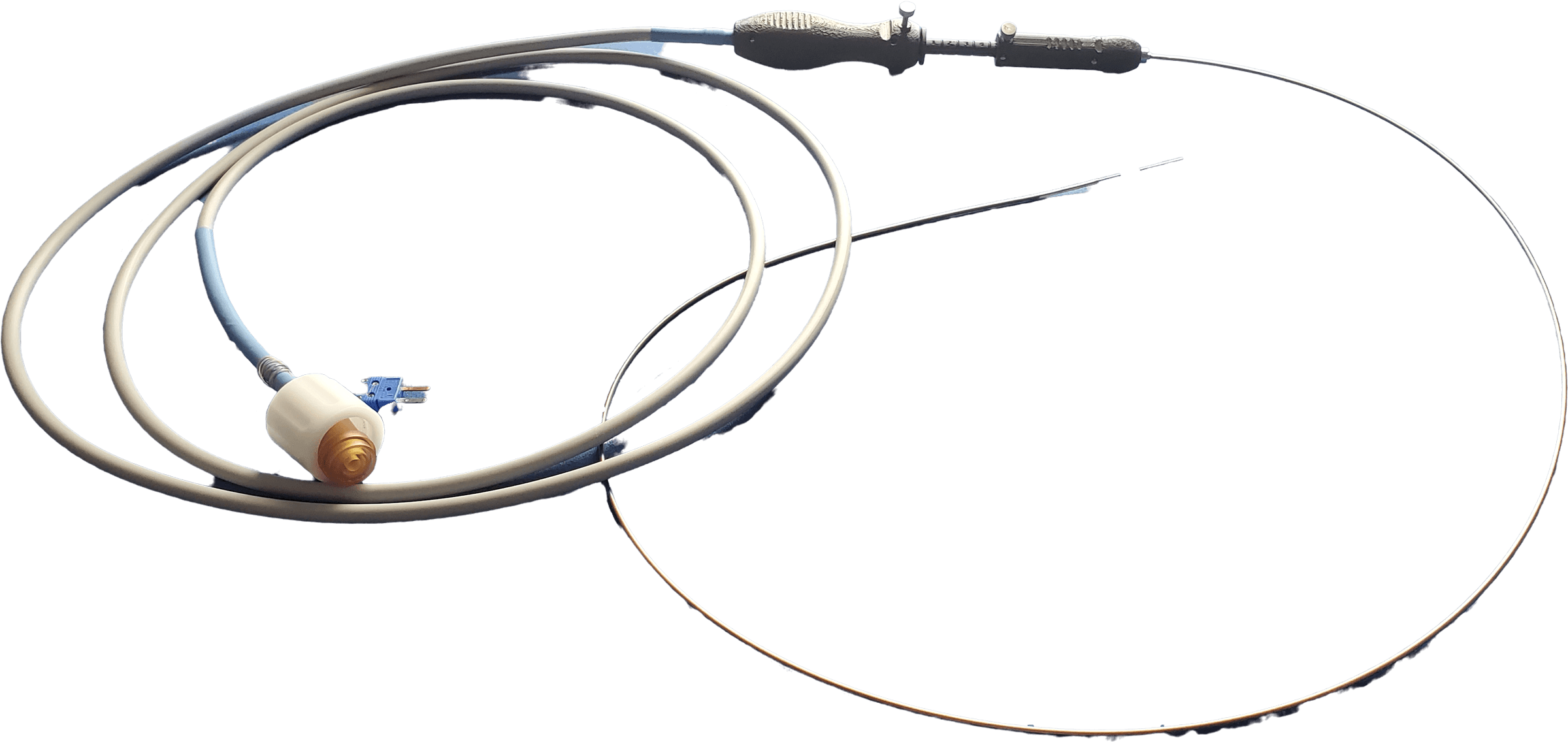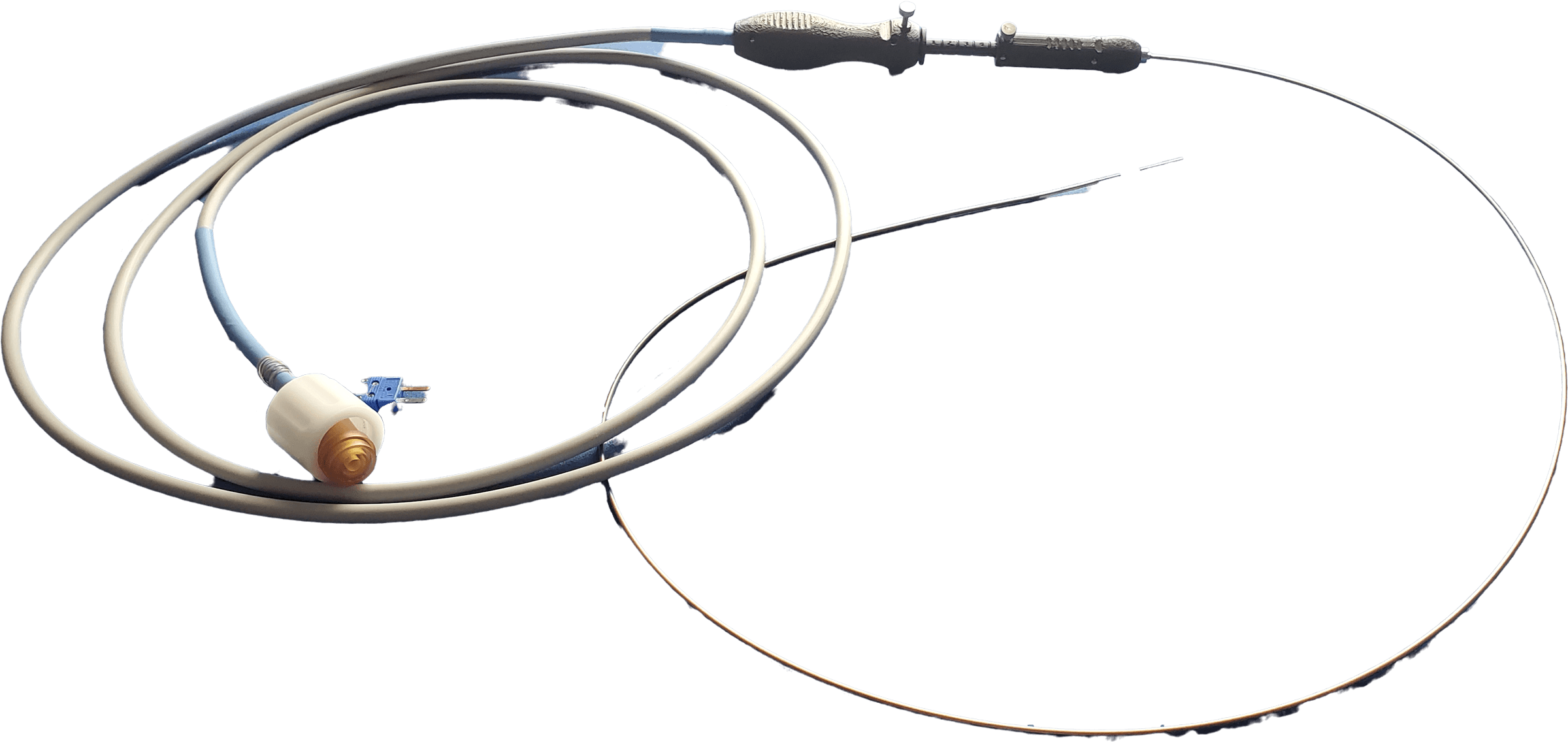 Cryoablation Technology Platform
The FrostBite endoscopic ultrasound (EUS) compatible cryocatheter powered by the GastroCS cryoengine represent a novel Cryoablation Technology Platform.
Endoscopic Approach
GI Cryo is focused on the commercialization of these minimally-invasive cryoablation devices to target pancreatic tissue via an endoscopic approach.
Revolutionary Therapy
GI Cryo devices have the potential to revolutionize pancreatic cancer and GI tissue ablative therapy.